Megan McCaleb is a business Improv Trainer / "yes, And" Coach, and an award-winning author of Not My Plan.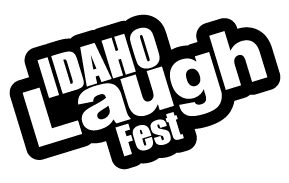 Kayce Ramirez
September 19, 2022.
Megan did a fabulous job for our Board retreat! She has an awesome balance of real-life and imagination! Our narratives matter and getting un-stuck with "Yes, and" rather than remaining stagnant in the "yeah, but" realm is powerful. I highly recommend Megan! Her training was a refreshing dip in a re-imagined reality and brought our team closer!
Lisa Wilson
September 6, 2022.
Megan does a great job commanding her audience. We hired her as the keynote speaker for a professional event. She had the entire audience engaged and participating. Great job Megan! I'd hire her again without hesitation. Lisa Wilson - President, Treasure Valley Association of Health Underwriters.
Kendall Shelton
September 2, 2022.
Megan gave an absolutely incredible workshop in helping our team to come together and build leadership skills. We played all kinds of games that not only helped us get to know each other, but quickly broke the ice in a room where half of us didn't even know each other. The workshop truly helped us build some strong relationships that I'm sure will help to bring success to our team.
Leslie Major
September 1, 2022.
My Verity Accounting team had the privilege of participating in Megan's Improv workshop. We LOVED it! I will admit, accountants can be a little resistant to trying new things. 😊 My team walked away with smiles and new tools to use in building a more positive culture. Yes, and has improved our team dynamics. Thank you so much Megan! I encourage any group to take advantage of this amazing tool to expand as individuals and in your community.
Megan Carney
August 22, 2022.
Wow! Megan took something that can be really tough and made it simple and fun. We laughed and enjoyed ourselves while genuinely getting something out of it that we could apply to both life and business. Definitely recommend!
Amy Johnson
August 21, 2022.
Megan is amazing, sometimes teams get so caught up and stiff that communication just halts. I have used Megan in two different settings, one in healthcare and one in education and both times the results were the same - amazing. People relaxed, let their guard down, laughed their tails off, and started seeing and communicating with each other as part of a team. "Yes, and" is great but its the way Megan brings the concept to life and reminds us all that we're in it together working towards the same goals. Highly recommend and will use her again - well worth the time and money!
Ethan Buckley
July 13, 2022.
I know some of the staff here and they're lovely folk - very funny and helpful. Their methods for teaching are innovative and rely heavily on the notion that comedy helps to bridge social divides, and as odd as that sounds they seem to be right! I highly recommend checking them out.
Alina Gilmore
June 7, 2022.
No matter what stage of life you're at, Megan's Improv class is for you! Megan is an inspirational leader who challenges everyone to think outside of the box and get out of their comfort zone. She encourages you to talk more and develop relationships with those around you. I highly recommend working with Megan in any capacity possible whether team related or one-on-one!
Roger Plothow
June 5, 2022.
Megan spoke at the first Women of Influence awards I produced in 2019, and I recorded a conversation with her last year that I use in my Comm 101 class at College of Eastern Idaho. Megan is a genius, and, more important, hilarious
Sondra Lavoie
January 23, 2022.
I recently completed "Yes, And" Improv Accelerator Program with Megan. The program has changed the way I approach conversations professionally and personally. The skills that I have gained by taking the program has helped me set healthy boundaries, have tough conversations with positive outcomes, and to know that vulnerability is not a flaw but a way to connect and strengthen relationships. I found the homework engaging, the activities fun, and a lot of good insight on how I use to approach people, which has completely transformed by this program. The person I was when I started the program has no resemblance to the positive and ready to conquer the world person I am after finishing the "Yes, And" Improve Accelerator Program.
Megan is real and raw and not afraid to say it like it is while mantaining an upbeat and positive perspective of how to navigate life, with a particular focus on "yes, and" a core principle of improv.
Life can be a little messy sometimes. So why not chat about it! Entrepreneurship, divorce, therapy, getting fired at work, getting fired up about important causes, growing up Mormon, drinking coffee (*gasp),
adoption, single motherhood..? No subject is untouchable OR unrelatable, and, through Megan's life experiences, she can help you and your audience remember that no matter which way we "screw up" in life, we are all going to be OK. 
GET BETTER RESULTS by infusing improv insights into your sales training, communication workshops, and leadership retreats. Learn how to activate the principles of "Yes, And" for personal growth and professional development.
Megan brings an explosion of energy to the stage.  No two speeches are ever the same, and her vulnerable, hilarious, and actionable messages will leave your group inspired AND smiling ear to ear.
Need a laugh? Megan's comedy shows carry more of a one-woman-variety-show vibe, and meld together meaningful messages with MUCH needed comedic release.
Hire Megan for your next corporate function, leadership conference, or private event. The interactive dynamic of her presentations & workshops are great for groups of all sizes and industries, and are a fabulous fit for in-person and for virtual events.
<!=========Events list Template 1.6=========>
There is no Event
keep up with my happenings
Connect with me to learn more and book me for your next event.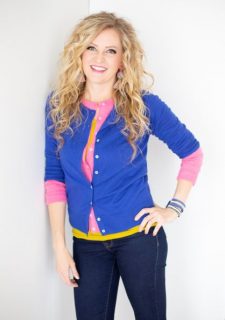 Fast-track yourself to what's next with Megan's signature "Yes, And" Accelerator