Megan McCaleb is a business Improv Trainer / "yes, And" Coach, and an award-winning author of Not My Plan.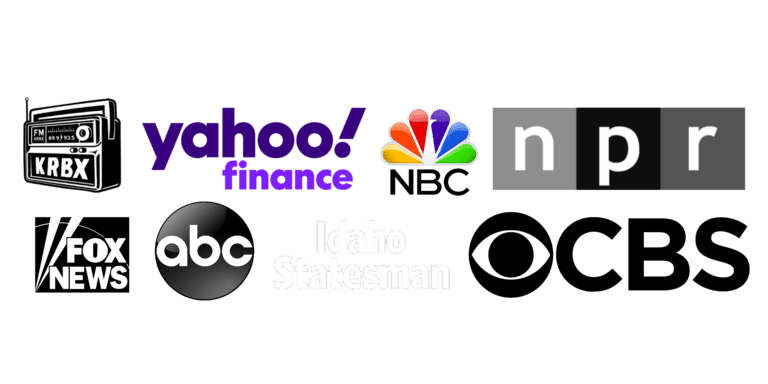 Tammy Lanore
May 3, 2023.
Megan is such a wonderful speaker! She has energy and such a gift of getting important information shared while adding humor and keeping you engaged. We loved having her be our keynote speaker and would highly recommend
Karissa Patterson
May 2, 2023.
Megan has the skills and experience to bring any group together to have fun, grow and learn … I highly recommend her for any size group and even one on one …
SublimeArchi
April 12, 2023.
Megan is a very compelling and unreserved speaker that makes you want to pay attention to her. She seems to have spent a great deal of time practicing her public speaking skills.
deanna brown
April 11, 2023.
When Megan shows up in your world, things take on a new level of inspiration, shifting thought, and humor. She's masterful at engaging an audience, and hits home on behaviors and mindsets that elevate your personal and workplace worlds. Megan is creative beyond measure and was incredibly powerful working with my group of rising leaders. They're all now challenging each other on the daily to implement the tactics she shared--it's fantastic!
S M Mostaq Hossain
April 10, 2023.
Megan is an exceptional public speaker. Her way of delivering style, communication skills are impressive, and she is clearly very knowledgeable about her subject matter. One thing that really stood out to me from the last MasterClass was that "how to develop an authentic and compelling voice that will engage and inspire any audience:. This demonstrated not only her expertise, but also her ability to connect with the audience and make their message relatable. In addition, Megan was able to hold the audience's attention throughout the entire presentation. She was abled to keep the audience engaged and involved, which made the overall experience enjoyable and informative. Overall, I highly recommend Megan as a public speaker. Her expertise, engaging delivery style, and ability to connect with the audience make her a top choice for any event or gathering.
Liz Hatcher
January 31, 2023.
Megan was our featured speaker at a recent Chapter launch event for Women to Wome Network. She was not only entertaining, the content of her talk was perfectly matched to the theme of the event, as well as our overarching mission and purpose of the organization. We could not have asked for a better partner to collaborate with on the event. Megan is a delight to work with and a professional of the highest degree and I look forward to working with her again on future events.
Victoria West
December 13, 2022.
We had Megan join us for our 10th annual team retreat and it was so much fun! It was a 2.5 hour team building workshop, focusing on the improv concept of "Yes, and." We learned so much about how we come across to others by participating in some really fun games. We laughed so much and I feel like I learned a lot about myself and my coworkers. I will strive to no longer be a "yeah, butter…" ☺️ Megan is amazing to work with! I cannot recommend her enough.
Jenny Beecher
November 19, 2022.
Megan has an incredible way of engaging, entertaining, inspiring and educating at the same time. She really challenges her audience to think differently and inspires positive relationship building and personal responsibility. She's just an incredible human. Highly recommend!
Stephanie Prusia
November 1, 2022.
The "yes and…" is addicting and once you start realizing the "ya butters" and I've been categorizing my sphere. Unfortunately when I have a doubt or don't have enough info I've labeled myself as a ya butter…still need Megan's classes to improve!! She's welcoming, patient and kind. I've been participating in her events for about 10 years!!
Kinsey Machos
October 27, 2022.
Megan is a TRUE leader and expert in the industry. We asked her to come speak at a client delivery event where we wanted to curate connectedness amongst our members, elevate the culture in the room, and unlock a new wave of clarity for people to leave transformed. Megan was able to help us meet all of these objectives while also surpassing our clients' expectations. This shared experience had a huge impact on revenue, reach and retention which are vitally important to us as we work to spread our message and movement. There really is NOTHING out there in the market like Megan's unique brilliance. We are so grateful to have shared the stage with her and looking forward to having her again.
Megan is real and raw and not afraid to say it like it is while mantaining an upbeat and positive perspective of how to navigate life, with a particular focus on "yes, and" a core principle of improv.
Life can be a little messy sometimes. So why not chat about it! Entrepreneurship, divorce, therapy, getting fired at work, getting fired up about important causes, growing up Mormon, drinking coffee (*gasp),
adoption, single motherhood..? No subject is untouchable OR unrelatable, and, through Megan's life experiences, she can help you and your audience remember that no matter which way we "screw up" in life, we are all going to be OK. 
GET BETTER RESULTS by infusing improv insights into your sales training, communication workshops, and leadership retreats. Learn how to activate the principles of "Yes, And" for personal growth and professional development.
Megan brings an explosion of energy to the stage.  No two speeches are ever the same, and her vulnerable, hilarious, and actionable messages will leave your group inspired AND smiling ear to ear.
Need a laugh? Megan's comedy shows carry more of a one-woman-variety-show vibe, and meld together meaningful messages with MUCH needed comedic release.
Hire Megan for your next corporate function, leadership conference, or private event. The interactive dynamic of her presentations & experiential workshops are great for groups of all sizes and industries, and are a fabulous fit for in-person and for virtual events.
keep up with my happenings
Connect with me to learn more and book me for your next event.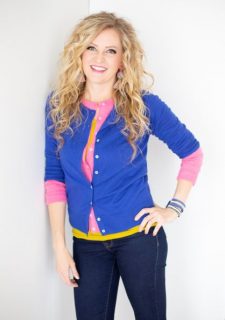 Fast-track yourself to what's next with Megan's signature "Yes, And" Accelerator