Megan McCaleb is a business Improv Trainer / "yes, And" Coach, and an award-winning author of Not My Plan.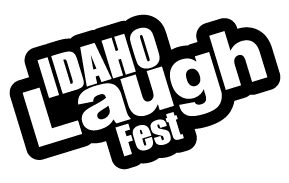 Victoria West
December 13, 2022.
We had Megan join us for our 10th annual team retreat and it was so much fun! It was a 2.5 hour team building workshop, focusing on the improv concept of "Yes, and." We learned so much about how we come across to others by participating in some really fun games. We laughed so much and I feel like I learned a lot about myself and my coworkers. I will strive to no longer be a "yeah, butter…" ☺️ Megan is amazing to work with! I cannot recommend her enough.
Jenny Beecher
November 19, 2022.
Megan has an incredible way of engaging, entertaining, inspiring and educating at the same time. She really challenges her audience to think differently and inspires positive relationship building and personal responsibility. She's just an incredible human. Highly recommend!
Stephanie Prusia
November 1, 2022.
The "yes and…" is addicting and once you start realizing the "ya butters" and I've been categorizing my sphere. Unfortunately when I have a doubt or don't have enough info I've labeled myself as a ya butter…still need Megan's classes to improve!! She's welcoming, patient and kind. I've been participating in her events for about 10 years!!
Kinsey Machos
October 27, 2022.
Megan is a TRUE leader and expert in the industry. We asked her to come speak at a client delivery event where we wanted to curate connectedness amongst our members, elevate the culture in the room, and unlock a new wave of clarity for people to leave transformed. Megan was able to help us meet all of these objectives while also surpassing our clients' expectations. This shared experience had a huge impact on revenue, reach and retention which are vitally important to us as we work to spread our message and movement. There really is NOTHING out there in the market like Megan's unique brilliance. We are so grateful to have shared the stage with her and looking forward to having her again.
Angela Aja
October 24, 2022.
Meagan is top-notch. Engaging. Enlightening. Empowering. I heard her speak at a conference for female CEO's in Dallas. Not only did she have us laughing but through the power of improv, she helped us all uplevel our leadership skills and gave us powerful insight into ways that we could expand our business opportunities. I would highly recommend her as a powerful speaker and visionary.
Tammy Rampton
October 10, 2022.
Megan did an amazing job engaging the youth we work with and tailoring the experience to fit the variety of ages in our group as well as work in the time frame we had. She was positive, encouraging, and uplifting. Our youth (and the adults!) enjoyed every second of our time with her.
Kayce Ramirez
September 19, 2022.
Megan did a fabulous job for our Board retreat! She has an awesome balance of real-life and imagination! Our narratives matter and getting un-stuck with "Yes, and" rather than remaining stagnant in the "yeah, but" realm is powerful. I highly recommend Megan! Her training was a refreshing dip in a re-imagined reality and brought our team closer!
Lisa Wilson
September 6, 2022.
Megan does a great job commanding her audience. We hired her as the keynote speaker for a professional event. She had the entire audience engaged and participating. Great job Megan! I'd hire her again without hesitation. Lisa Wilson - President, Treasure Valley Association of Health Underwriters.
Kendall Shelton
September 2, 2022.
Megan gave an absolutely incredible workshop in helping our team to come together and build leadership skills. We played all kinds of games that not only helped us get to know each other, but quickly broke the ice in a room where half of us didn't even know each other. The workshop truly helped us build some strong relationships that I'm sure will help to bring success to our team.
Leslie Major
September 1, 2022.
My Verity Accounting team had the privilege of participating in Megan's Improv workshop. We LOVED it! I will admit, accountants can be a little resistant to trying new things. 😊 My team walked away with smiles and new tools to use in building a more positive culture. Yes, and has improved our team dynamics. Thank you so much Megan! I encourage any group to take advantage of this amazing tool to expand as individuals and in your community.
Megan is real and raw and not afraid to say it like it is while mantaining an upbeat and positive perspective of how to navigate life, with a particular focus on "yes, and" a core principle of improv.
Life can be a little messy sometimes. So why not chat about it! Entrepreneurship, divorce, therapy, getting fired at work, getting fired up about important causes, growing up Mormon, drinking coffee (*gasp),
adoption, single motherhood..? No subject is untouchable OR unrelatable, and, through Megan's life experiences, she can help you and your audience remember that no matter which way we "screw up" in life, we are all going to be OK. 
GET BETTER RESULTS by infusing improv insights into your sales training, communication workshops, and leadership retreats. Learn how to activate the principles of "Yes, And" for personal growth and professional development.
Megan brings an explosion of energy to the stage.  No two speeches are ever the same, and her vulnerable, hilarious, and actionable messages will leave your group inspired AND smiling ear to ear.
Need a laugh? Megan's comedy shows carry more of a one-woman-variety-show vibe, and meld together meaningful messages with MUCH needed comedic release.
Hire Megan for your next corporate function, leadership conference, or private event. The interactive dynamic of her presentations & experiential workshops are great for groups of all sizes and industries, and are a fabulous fit for in-person and for virtual events.
keep up with my happenings
Connect with me to learn more and book me for your next event.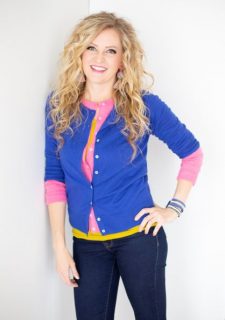 Fast-track yourself to what's next with Megan's signature "Yes, And" Accelerator