Megan McCaleb is aN award-winning Comedian, an Improv Trainer / "yes, And" Coach, and an award-winning author of Not My Plan.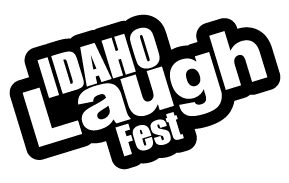 Megan is real and raw and not afraid to say it like it is while mantaining an upbeat and positive perspective of how to navigate life, with a particular focus on "yes, and" a core principle of improv.
Life can be a little messy sometimes. So why not chat about it! Entrepreneurship, divorce, therapy, getting fired at work, getting fired up about important causes, growing up Mormon, drinking coffee (*gasp),
adoption, single motherhood..? No subject is untouchable OR unrelatable, and, through Megan's life experiences, she can help you and your audience remember that no matter which way we "screw up" in life, we are all going to be OK. 
GET BETTER RESULTS by infusing improv insights into your sales training, communication workshops, and leadership retreats. Learn how to activate the principles of "Yes, And" for personal growth and professional development.
Megan brings an explosion of energy to the stage.  No two speeches are ever the same, and her vulnerable, hilarious, and actionable messages will leave your group inspired AND smiling ear to ear.
Need a laugh? Megan's comedy shows carry more of a one-woman-variety-show vibe, and meld together meaningful messages with MUCH needed comedic release.
Hire Megan for your next corporate function, leadership conference, or private event. The interactive dynamic of her presentations & workshops are great for groups of all sizes and industries, and are a fabulous fit for in-person and for virtual events.
<!=========Events Default List Template 1.5.1=========>
keep up with my happenings
Connect with me to learn more and book me for your next event.