Original article was published in the Idaho Business Review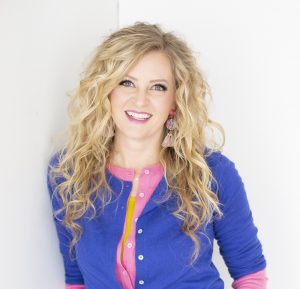 For entrepreneurs of all ages, all industry types, and the expansive array of ideas that come with the pursuit of running a small business, so comes the dilemma for many around HOW to get their idea/product/service the financial backing to get it off the ground and delivered to the masses.
In the wake of the global pandemic, COVID-19, the Idaho Women's Business Center quickly forged alliances with community partners to offer programs and strategies to help small businesses rebound quickly, pivot to a an updated model for doing business, or to launch a totally new idea from the ground up.
"Many of our women in business have amazing stories and yet missed out on any funding from PPP, CARES, EIDL or Idaho Rebound. We partnered with Crowdfund Better to create a platform to train and help facilitate social media campaigns to strategically assist in finding support." — Diane Bevan, IWBC executive director
One of these partnerships is called Crowdfund Idaho and is a collaborative effort between the IWBC and Crowdfund Better, with Sayrd Iverson, IWBC East Director and Kathleen Minogue, Creator and CEO of Crowdfund Better at the helm.
The program offers a start-to-finish mentorship through an engaging and comprehensive campaign training experience to help entrepreneurs tap into the resources and connections they already have in their communities. This process allows a more efficient approach to maximizing social media, email lists, and existing in-person relationships to those who want to see others win.
It is a way for the community to invest in an idea where someone might not otherwise qualify for traditional bank loans due to challenges with (or lack of) credit or collateral.
"Crowdfunding is often thought of only as a way raise capital, but one of crowdfunding's unsung values is as a tool for businesses to test new ideas and get customer feedback while raising the capital they need to put those ideas into action. With customer needs and desires changing rapidly during COVID-19, crowdfunding is a powerful strategy for business resilience." — Kathleen Minogue, CEO Crowdfund Better
For existing businesses that were negatively impacted due to COVID, this could be a game-changer in revitalizing their business model and reinforcing the foundation on which the original business plan was built, by rallying the support of their current community.
A particularly exciting component is that businesses who begin their process right away may be eligible to be part of "Crowdfund Idaho LIVE 2020" – a livestreamed event to showcase active crowdfunding campaigns to rally support during another large-scale collaboration as part of Global Entrepreneurship Week (GEW), slated for an airtime of Monday November 16th, 2020 at 7:00pm MST.
"This Global Entrepreneurship Week, I'm proud to recognize the tremendous successes of the Idaho Women's Business Center and congratulate them for being the first Women's Business Center in the nation to launch a crowdfund platform. The IWBC has helped Idaho's women entrepreneurs adapt to the evolving business climate, and its Crowdfund Idaho platform is truly setting the standard nationwide." — Senator Jim Risch
Existing businesses have a more streamlined timeframe to launch than a brand-new idea, and there IS help and powerful tools available for small businesses with the message – "You. Deserve. Funding."
The iron is HOT for established businesses to jump into the ring right now to participate in this LIVE event as part of GEW. Anyone interested, in virtually ANY industry can connect with the IWBC to quickly determine eligibility, roll up their sleeves, and get to work.
"No matter what stage of business you are in, crowdfunding will help you. This is your chance to tell YOUR story and get the support and funding you deserve from your community. It's an opportunity to grow your idea into something bigger than you ever imagined. It's not about your credit score or how much money you have in the bank. It's all about you and showing the world what you have to offer!" — Sayrd Iverson, IWBC East Director
Megan Bryant is director of the Idaho Women's Business Center, which serves entrepreneurs by providing training, tools and connections to resources for small businesses to thrive throughout the state of Idaho.  She is an Improv Trainer in the corporate arena, teaching principles derived from the art form of improvisation, to enhance communication, unlock creativity, and champion a respectful and inclusive company culture. She's an award-winning author of her autobiography, "Not My Plan – Sucking it in Until I had to Push it Out." Bryant was named 2019's Best Local Comedian by the Boise Weekly and hosts the podcast, "I Hardly Know Her!" Bryant has been the recipient of such honors as Idaho Business Review's Accomplished Under 40 and Women of the Year awards.