Original article published in the Idaho Business Review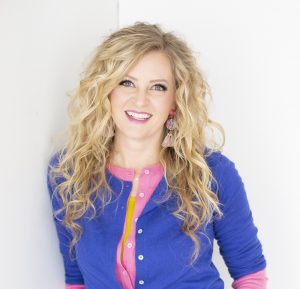 To say things have been "busy" for the Idaho Women's Business Center during these past several grueling months of the COVID-19 pandemic would be a giant understatement.
As the country began shutting down, moving into the quarantine situation we all know so well, the team at the IWBC realized quickly that it was just the beginning of an important battle to save as many small businesses as possible by getting tools, resources and support to women-entrepreneurs statewide and to demonstrate resilience through crisis.
During a press conference that was livestreamed on Facebook back in April, Gov. Brad Little announced the phone number of the IWBC and encouraged viewers to call in as a go-to partner for assistance with the loan options created through the Small Business Administration (SBA) — the CARES Act — and in the following several days and weeks, the IWBC fielded several hundred phone calls and emails from people all over the state who were in need of guidance.
There was ever-updating information on how/when to apply and the IWBC worked closely with our many incredible partners at the SBA and in finance to get small business owners through the application process.
Many heartbreaking stories poured in. Idahoans were feeling their livelihood slipping away. Where there were many painful losses, there were also abundant victories, woven with fibers of hope, fierce determination, and swiftly adaptable innovation.
Early on, the IWBC hosted several focus groups including one in Spanish, in conjunction with women-owned Idaho online technology and communication company, ImproVideo, to pull together the pain points of entrepreneurs, in real time, to create a training program to ultimately help small businesses establish a solid business plan while navigating through crisis.
As you may have read here in the IBR in late spring, women's business centers all over the country were given grant funding specifically to deliver training and business consulting to those who have been negatively impacted by the global COVID-19 pandemic. As you can imagine, few small businesses were left untouched as the brutal shifts in the economy clunked and jolted every-day life as we know it to a halt.
The IWBC contracted with ImproVideo to create a robust yet bite-sized learning experience that covers all the pillars of business and strategies for overcoming current crisis status, while properly equipping entrepreneurs with the framework to withstand the next crisis, whatever that may end up being.
Difficult times in business are not an if, but a when, and the IWBC is relentless in providing tools to help women-owned business create sustainable, successful business strategies that can take even the toughest blows.
Through that grant award — the IWBC is thrilled to present several FREE options to small business owners statewide, including these three flagship programs:
1.     Small Business Resilience — Small Business Training to Build a Strong Business & Navigate Crisis
a.     This consists of eight modules, containing 22 professionally produces videos, 16 accompanying informational PDF's and worksheets, and several trusted resource links.
b.     Topics cover finance, supply chain management, risk mitigation, mental and physical health in the workplace, and more.
c.     Training experience is housed in a software program that allows the user to track their progress and take the training at their own pace. Total training time is approximately 2.5 hours of engaging, informative content.
2.     "Connect the Dots" — Mentorship Academy
a.     One on one mentorships NOW available.
b.     Customized software program uses algorithms to help users find their best match.
c.     Program is open to both business professionals who would love to be a mentor, and to those entrepreneurs who are looking for that connection to the experts who've walked the path they are now embarking on.
d.     "Circles" within the program are also available to connect with people who need industry-specific communities of resources.
3.     Crowdfund Idaho — A partnership between the IWBC and Crowdfund Better
a.     Training program with mentoring and consistent guidance to build the campaign that will bring your idea, product, or service to market QUICKER and with the support of your current and soon-to-grow-with-you network of supporters who want to see you get the funding you deserve!
Rallying the communities we live in is paramount to overcoming COVID19, and coming out stronger on the other side.
Oh, and guess what? All these programs are also available in Spanish. The mission of the IWBC is to reach the underserved business owners in Idaho, including our resilient dreamers and innovators in rural communities and of all different races and ethnicities.
Last week, during the annual conference of the Association of Women's Business Centers, which connects directors and staff of women's business centers from all over the country, it was announced that IWBC's Executive Director, Diane Bevan, had been voted onto the National Board of Directors as an officer, vice chair. In addition, Statewide Outreach Director, Susie Rios, was honored as the AWBC's Advisor of the Year.
As the statewide director of communications and connections, (yes, this means a new IWBC West Director will be announced) I can't help but toot the horn of these women, along with the rest of our small but mighty team, because we've worked feverishly to continue the development and deployment of training events and vital business connections for women entrepreneurs across our great state.
Additionally, I'll soon have the opportunity to share these initiatives with the national stage of women's business centers as the AWBC reconvenes for another virtual webinar to share best practices with regards to the use of the CARES Act dollars the IWBC was provided.
For any of those entrepreneurs within the visual reach of this article, and to those of you who work feverishly to support entrepreneurs, we encourage you to partner with us. Use these powerful resources that we've spent countless hours preparing, with the unique and wonderful opportunity we have to provide them to users all over Idaho at no cost.
One hour, one day at a time, we are working towards the bright future of small business, and look forward to expanding our community to win the battle over COVID.
Megan Bryant is director of the Idaho Women's Business Center, which serves entrepreneurs by providing training, tools and connections to resources for small businesses to thrive throughout the state of Idaho.  She is an Improv Trainer in the corporate arena, teaching principles derived from the art form of improvisation, to enhance communication, unlock creativity, and champion a respectful and inclusive company culture. She's an award-winning author of her autobiography, "Not My Plan – Sucking it in Until I had to Push it Out." Megan was named 2019's Best Local Comedian by the Boise Weekly and hosts the podcast, "I Hardly Know Her!" Bryant has been the recipient of such honors as Idaho Business Review's Accomplished Under 40 and Women of the Year awards.