Original article published in the Idaho Business Review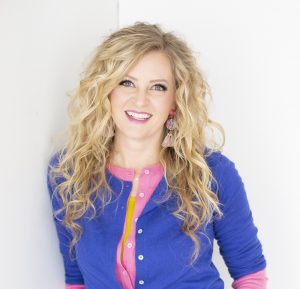 It is hard to believe we are still in our infancy, slated to have our first birthday in July 2020. And by "our," we truly mean it as a WE, on behalf of all women business owners throughout Idaho.
The launch of the Idaho Women's Business Center began with a flurry of excitement inside the bright and beautiful rotunda at the Idaho State Capitol for the ribbon-cutting in July 2019. Among the 150+ attendees were local and state dignitaries, including Gov. Brad Little and Sen. Jim Risch. It was a collaborative and experiential event with several vendors — women-owned businesses — who served guests and supporters delicious cultural cuisine and set the bar for teamwork within the IWBC. We are a vessel for business owners to shine in their genius.
In the short time since it has been up and running, the IWBC has grown to over 425 members in our free statewide directory, representing over 130 business categories, and IdahoWomen.org has received over 45,000 hits in the past six months — and we are just getting started.
How are we accomplishing so much in such a short timeframe? Simple: We have gathered some of the most dedicated, driven and cooperative women across the state to steer the IWBC Advisory Board. They inspire creative problem-solving; instill strong business ethics in our approach to use grant funds to produce unparalleled training, tools and resources for our clients; and they represent the perspective of entrepreneurs throughout urban and rural communities. The vast pool of experience captured within this group of high-caliber businesswomen brings wisdom and energy that permeates every mission within the IWBC.
You will likely recognize a slew of the names below because these are the women who are out walking the walk, building relationships and engaging in events within their communities and way beyond.
We proudly introduce to you the IWBC Advisory Board, in no particular order:
Lupe Castaneda, Advisor – Magic Valley, Loan Officer at Guild Mortgage
Tina Wilson, Advisor – Gem & Canyon Counties, Economic Development Officer
Sheli Gartman, Advisor – Meridian, CEO of Women Ignite International
Jana Jones, Advisor – Statewide, Director of Business Development Services at Northwest Lineman College
Shari Baber, Advisor – Statewide, Owner of Cut-n-Up & Co. LLC Salon
Martha Lopez, Advisor – Nampa, Board Member of the Idaho Hispanic Chamber of Commerce and Idaho Hispanic Foundation
Michelle Campbell, Advisor – Magic Valley, Regional Events and Marketing Manager for Idaho State Journal and Post Register
Amy Lientz, Advisor – Idaho Falls, Idaho National Laboratory
Connie Miller, Advisor, President/CEO of Icon Credit Union
Ilona Mitchell, Advisor, Sr. Business Relationship Manager & VP at Wells Fargo Bank
Melonie Ziegler, Advisor – Statewide, Owner of Idaho Gifts to Go
Lisa Holland, Advisor – Kuna, Economic Development Officer
Connie Stopher, Advisor – Southern Idaho, Economic Development Officer
Jessi Roberts, Advisor – Rural Advocate, CEO of Cheeky's
Liliana Olivas, Advisor – Idaho Falls, Community Council of Idaho
Dr. Mindi Anderson, Advisor – Statewide Veteran Connections, Owner of Maximize Solutions
Christy Anna Gerber, Business Advisor – Hailey/Ketchum
It's not uncommon for us to need to shift gears and move quickly on ideas as we determine the most effective ways to take our initiatives state-wide to serve as many women-owned small businesses as we can. (Yes, we VERY much welcome our male partners and ALL small business owners are encouraged to attend our training events, too!)
We recognize that we will find more success with huge efforts in teamwork, cross-industry collaborations and steady innovation as the world continues to throw unparalleled challenges into the faces of small business owners. When those moments arise, we can call on our Advisory Board to rally, brainstorm and troubleshoot with little notice, and their enthusiastic engagement keeps the IWBC nimble and flexible in our journey.
Particularly in these trying times of a global pandemic, we've found strength in numbers for our ability to field calls from hundreds of small businesses in Idaho and assist them in navigating through the process of receiving support through the SBA loans via the CARES Act.
We are committed to providing the most up-to-date information at IdahoWomen.org, and we are passionate about delivering the most critical business training possible.
In just a couple of short months from now, we will roll out a new small business training series, specifically designed to address the effects of COVID-19 on small businesses.
Our initiative to reach all 44 Idaho counties by 2022 was already underway and is now stepping into its next phase: IWBC's Connect the Dots Academy #CommunityOverCovid, which began with the launch at our Connect the Dots Business Experience on Feb. 22 at JUMP in downtown Boise. And, while we are at it, we will address the basic yet robust curriculum that will help new businesses launch more successfully and assist existing small businesses in the rebound/rebuild process.
We have hosted a series of focus groups to ensure we take the topics right from the mouths, minds and hearts of Idaho business owners. We collected data from three groups of business owners, including one comprised of our Latina clientele, who offer the valuable perspective of our often underserved communities.
Turns out, there weren't a lot of brain-busters but really a hunger to first get all the way back to the basic building blocks of business, then enhance the well-roundedness of the scope delivered. Finances (including paying yourself as a small business owner), setting up the correct legal entity, use and efficiency with telework and online aspects of business, and easy-to-apply tips and tools about preventing the spread of COVID-19 and other communicable diseases will be among the topics covered in our modules that will be available for on-demand training. And we will be delivering it all in both English and Spanish. Plus, this entire arsenal of education provided on the after-effects of COVID-19 will be available at NO COST for small business owners statewide.
"Our women entrepreneurs need to be more intentional about their business," said IWBC Executive Director Diane Bevan. "Intention takes discipline, and we're here to help women to be actively engaged in how they run their businesses."
The IWBC will relentlessly guide business owners to step up to the plate in their strengths and knock their business goals out of the park. If you want to be part of the action of small business development in Idaho, as a partner, as a business owner, as a mentor or in another capacity that you'd like to bring to the table, connect with us at IdahoWomen.org.
Together, we can revive businesses who've met massive upset and launch new ideas into fruition. Together, we can have an even stronger business community than ever before.
Megan Bryant is director of the Idaho Women's Business Center, which serves entrepreneurs by providing training, tools and connections to resources for small businesses to thrive throughout the state of Idaho.  
She is an Improv Trainer in the corporate arena, teaching principles derived from the art form of improvisation, to enhance communication, unlock creativity, and champion a respectful and inclusive company culture. She's an award-winning author of her autobiography, "Not My Plan – Sucking it in Until I had to Push it Out." Megan was named 2019's Best Local Comedian by the Boise Weekly and hosts the podcast, "I Hardly Know Her!"
Bryant has been the recipient of such honors as Idaho Business Review's Accomplished Under 40 and Women of the Year awards.